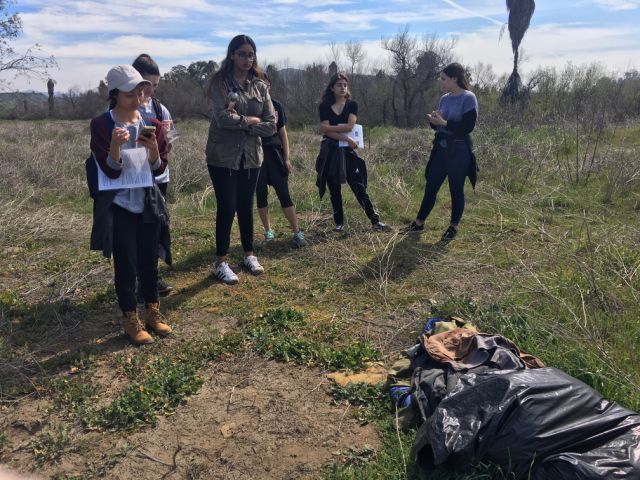 Learn more about our hygiene and sanitation work

Homelessness is among the most urgent crises facing the United States. In addition to tents or sleeping bags on urban sidewalks, many people experiencing homelessness exist outside of public view, along rivers and other waterways, and elsewhere "out in nature." This project explores reasons individuals live near waterways, specific health and human service needs of this population, and why these needs remain largely unmet. We conducted in-depth, semi-structured interviews with 84 individuals experiencing homelessness, 56 of whom were currently residing or had previously resided near the San Diego River or in nearby canyons, as well as seven key informant interviews with homelessness services and environmental conservation organizations. Our findings reveal that people live near urban waterways for several reasons, including the competing influences of systems designed to ameliorate the impacts of homelessness, such as criminal justice systems, public health systems, and the emergency shelter system.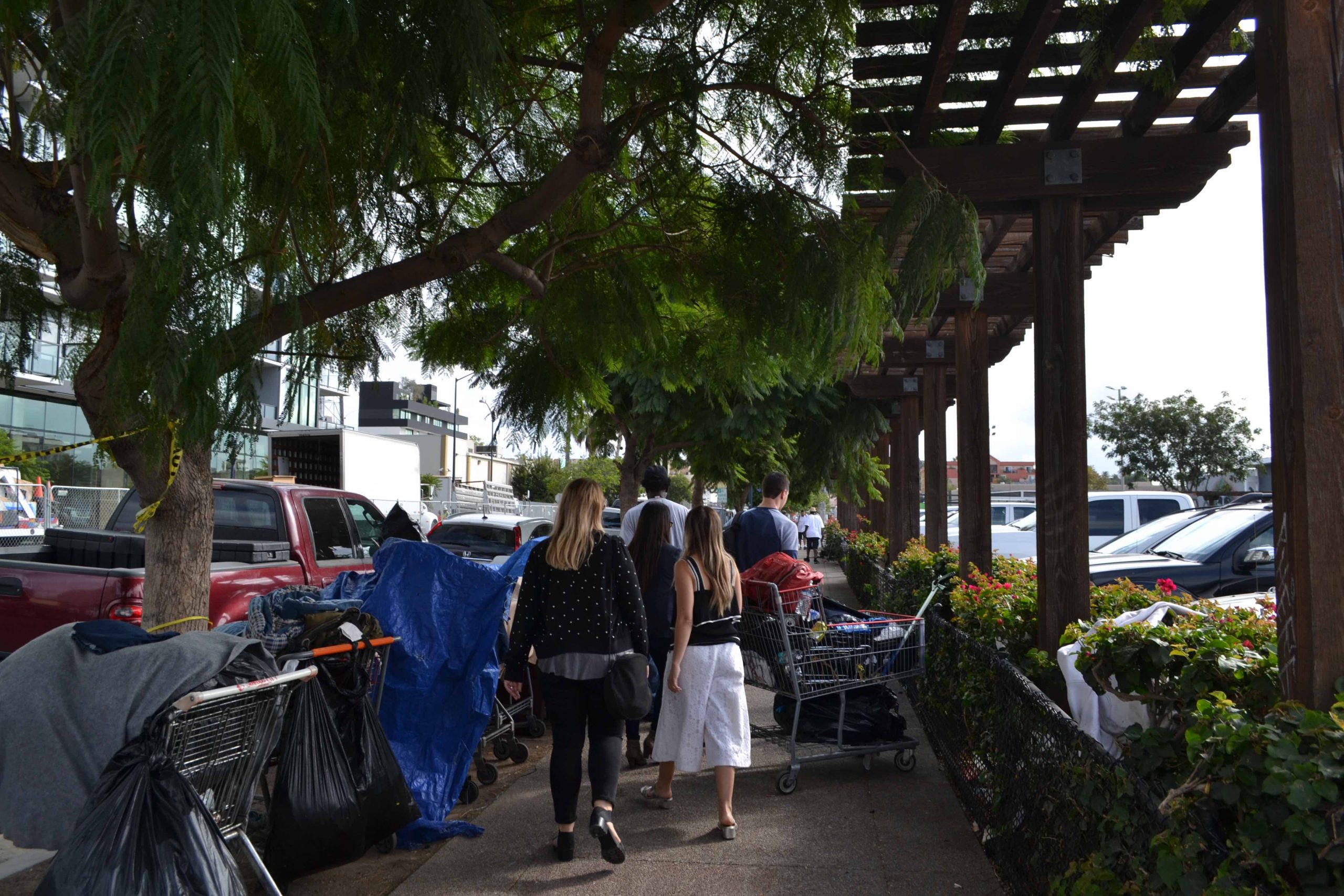 COVID-19 and Homelessness
Learn more about our COVID-related work

Using web-based and mobile phone text messaging technology, we have conducted a survey of people experiencing unsheltered homelessness in San Diego to better understand their survival strategies and service utilization patterns during the ongoing pandemic of the SARS-CoV-2 virus and the disease it causes, COVID-19. This project seeks to provide valuable insights to local governments and social service agencies on unsheltered individuals' experiences around the following critical issues: a) decision-making when accepting or declining services such as emergency shelter, health and mental health care, and food and financial assistance; b) whether services were accepted voluntarily or if individuals felt coerced (e.g., by law enforcement); c) decision-making and survival strategies about where to stay if declining emergency shelter; and d) level of access to sanitation and hygiene facilities for people who have remained unsheltered during the pandemic.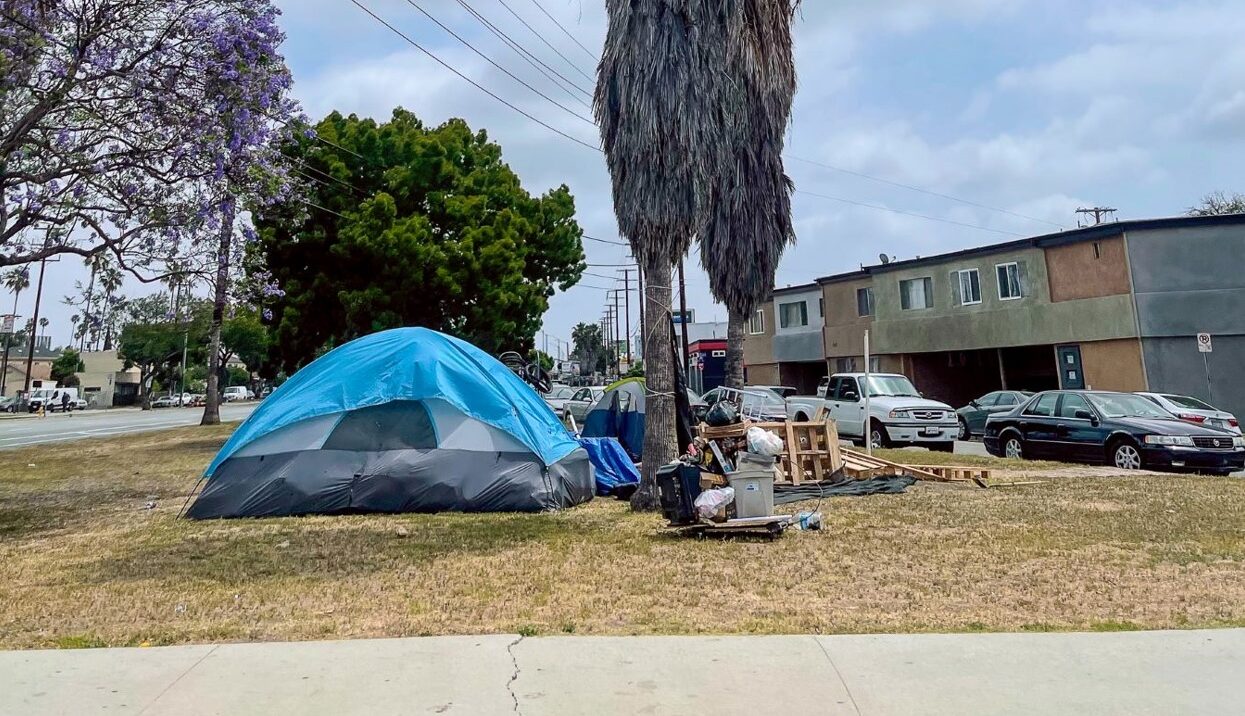 Learn more about Nicolas's thesis project

Community Responses to City-Sanctioned Homeless Encampment Sweeps in Los Angeles, CA (Nicolas Gutierrez III)

The City of Los Angeles is home to over 41,000 individuals experiencing homelessness, forming one of the largest homeless populations in the United States. Nearly 70% of unhoused individuals stay in places not meant for sleeping, such as vehicles, tents, and makeshift shelters (LAHSA, 2020). A recent increase in the unsheltered homeless population across the city has prompted attempts to control their visibility, including a 2021 anti-camping ordinance passed by the LA City Council that bans sitting, sleeping, lying down, and storing property in the public right-of-way throughout the city. City agencies have also ramped up homeless encampment sweeps in which occupants are evicted from their makeshift shelters and given limited opportunity to secure their belongings before they are impounded and/or destroyed. Encampment sweeps have literally become a matter of life and death due to the loss of life-sustaining items like medicine as well as the use of heavy and dangerous machinery like bulldozers. Some community members—housed and unhoused—have deemed the city's current encampment management practices inhumane and taken it upon themselves to resist the harmful effects of sweeps through sweep blockades, community cleanups, and other forms of mutual aid.

My thesis explores how encampment residents and homelessness activists reject/resist current encampment management policies—specifically LAMC 41.18—and reclaim the physical and emotional losses that come as a cost of these city-sanctioned practices—specifically encampment sweeps. My interviews with encampment residents and activists will focus on: (1) their lived experiences with city-sanctioned sweeps and community-organized responses; and (2) their involvement in direct action, resistance, and mutual aid efforts to address the rights, well-being, and other needs of encampment residents. The central aim of this research is to improve the quality of life of individuals experiencing unsheltered homelessness.