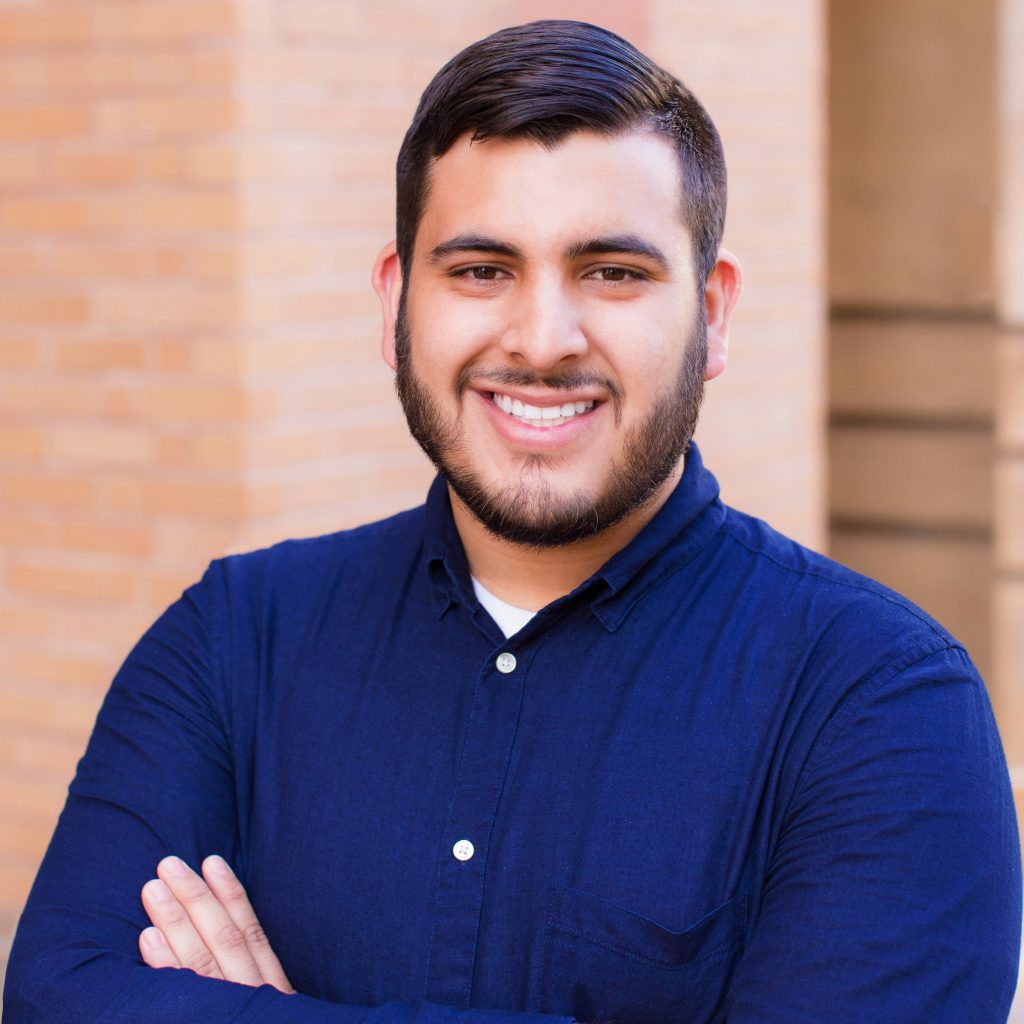 Nicolas Gutierrez III is a third-year master's student in the Criminal Justice & Criminology program at San Diego State University (SDSU). His research focuses on the criminalization of poverty & homelessness, racialized policing, and community mobilization. He is currently working on his master's thesis and applying to Ph.D. programs.
Nicolas is a research assistant with the Project for Sanitation Justice and Homelessness Survival Strategies lab. His work has been published in Public Integrity and as a report for the Social and Economic Vulnerabilities Initiative at SDSU. He presented at recent meetings of the American Sociological Association, American Society of Criminology, Society for the Study of Social Problems, and Public Administration Theory Network.
Nicolas is currently a California State University Sally Casanova Pre-Doctoral Scholar, UCLA Summer Research Fellow, and PATNet Fellow. He was selected as the 2021-22 Most Outstanding Master's Student by the SDSU Criminal Justice & Criminology faculty.
Nicolas earned a B.A. in Criminology, Law and Society from the University of California, Irvine. He is a community organizer with West Adams Mutual Aid and serves on the West Adams Neighborhood Council's Homelessness and Public Safety committees.
Learn more about his work at www.nicolasgutierreziii.com
Community Responses to Homeless Encampment Sweeps in Los Angeles, CA (Master's Thesis)

The City of Los Angeles is home to over 41,000 individuals experiencing homelessness, forming one of the largest homeless populations in the United States. Nearly 70% of unhoused individuals stay in places not meant for sleeping, such as vehicles, tents, and makeshift shelters (LAHSA, 2020). A recent increase in the unsheltered homeless population across the city has prompted attempts to control their visibility, including a 2021 anti-camping ordinance passed by the LA City Council that bans sitting, sleeping, lying down, and storing property in the public right-of-way throughout the city. City agencies have also ramped up homeless encampment sweeps in which occupants are evicted from their makeshift shelters and given limited opportunity to secure their belongings before they are impounded and/or destroyed. Encampment sweeps have literally become a matter of life and death due to the loss of life-sustaining items like medicine as well as the use of heavy and dangerous machinery like bulldozers. Some community members—housed and unhoused—have deemed the city's current encampment management practices inhumane and taken it upon themselves to resist the harmful effects of sweeps through sweep blockades, community cleanups, and other forms of mutual aid.

My thesis explores how encampment residents and homelessness activists reject/resist current encampment management policies (specifically LAMC 41.18) and reclaim the physical and emotional losses that come as a cost of these city-sanctioned practices (specifically encampment sweeps). My interviews with encampment residents and activists will focus on: (1) their lived experiences with city-sanctioned sweeps and community-organized responses; and (2) their involvement in direct action, resistance, and mutual aid efforts to address the rights, well-being, and other needs of encampment residents. The central aim of this research is to improve the quality of life of individuals experiencing unsheltered homelessness.
News